Professional Development for EMSC
We are dedicated to helping EMSC Program Managers, EMSC Project Directors, and EMS Data Managers learn and apply new knowledge and skills that can help them in their job and further their careers. We have offered over 90 in-person trainings for State Partnership EMSC professionals since 2000.
While we do NOT offer CEUs for participants, we provide training opportunities through various mediums and modes, covering a variety of topics from hard skills such as data analysis to soft skills like facilitation.
Our two primary modes are workshops and TechTalks.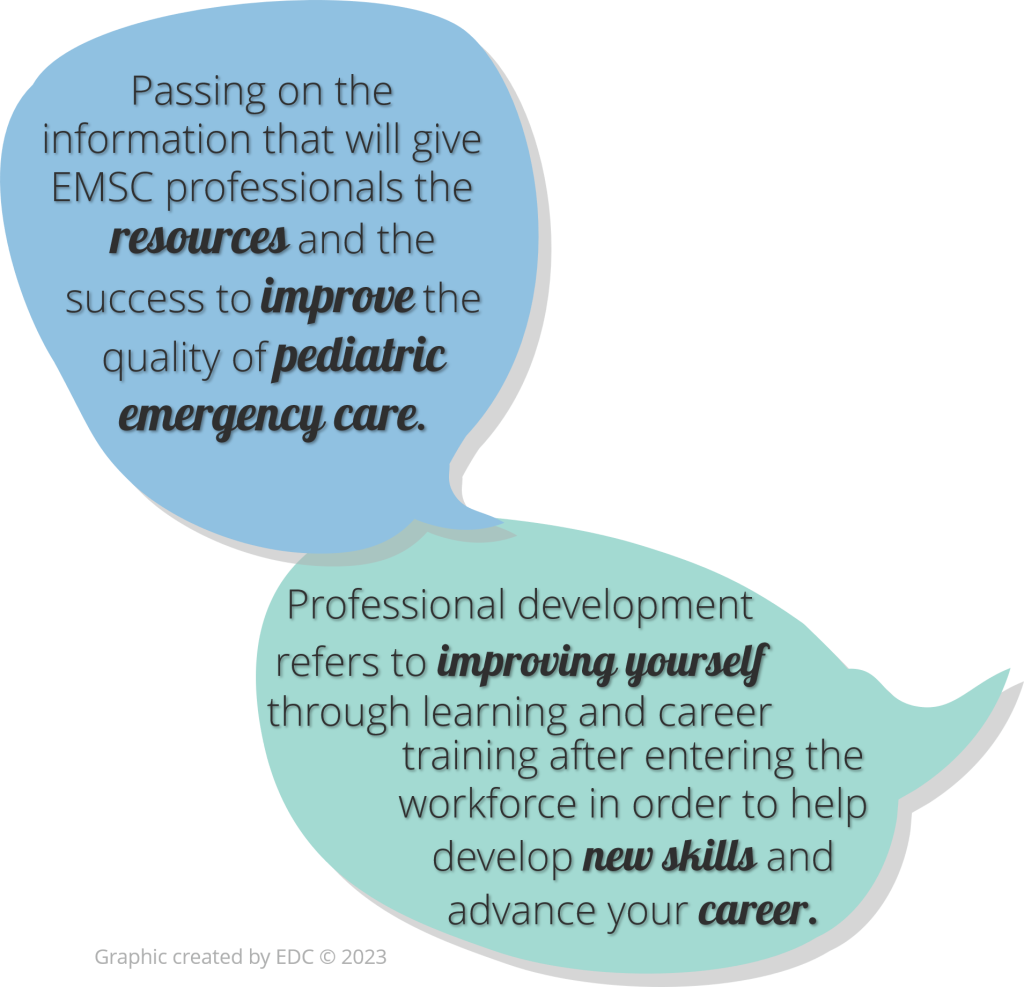 Regularly, EDC staff host free virtual and/or in-person data and performance measure-related workshops for EMSC Program Managers and Project Directors, and EMS Data Managers. 
Our virtual workshops vary in length, depending on the topic. Our in-person workshops are typically two to three days in length. In all our workshops we strive to provide a fun and interactive environment for learning. The topics vary from year-to-year according to the needs of our grantees and the EMSC Program priorities.
Our experienced and professional staff will help you meet your EMSC goals and objectives from performance measures  to collection, analysis, and usage of EMSC data. 
Take a look at our upcoming workshops!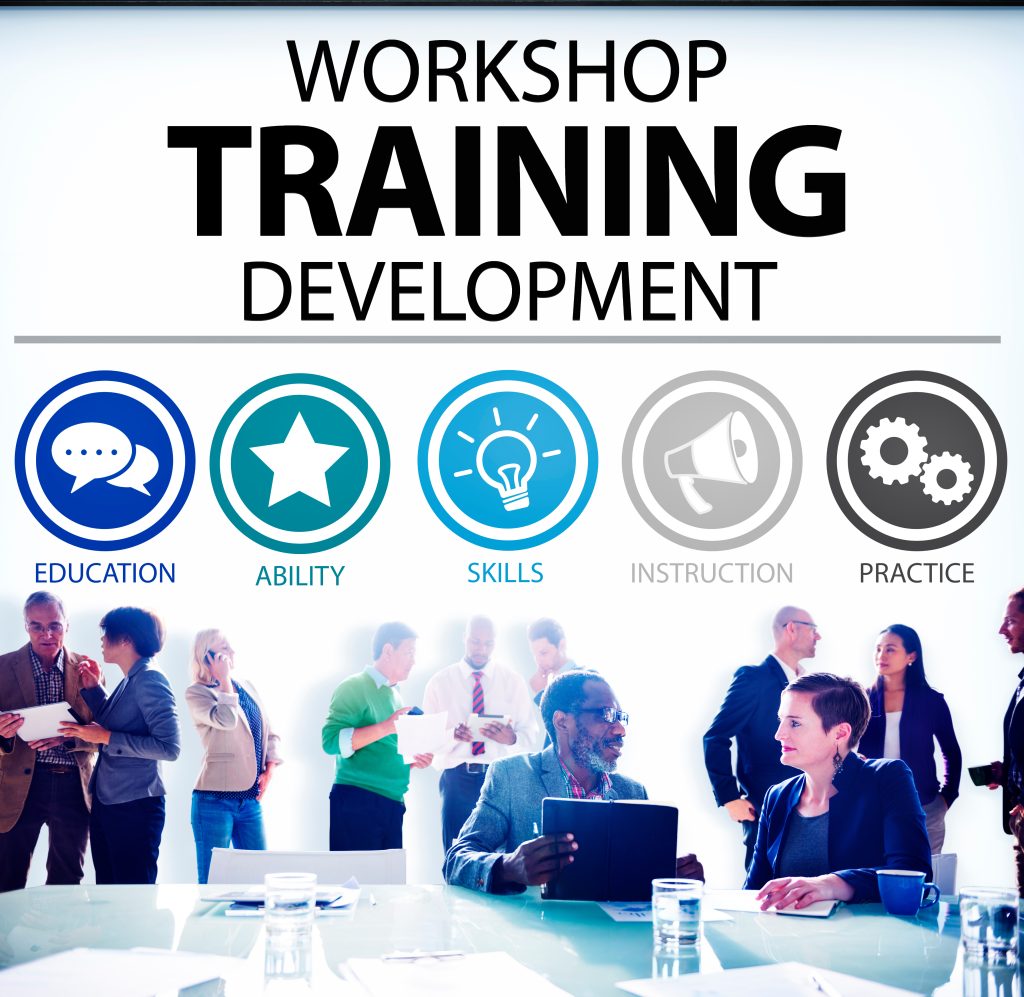 Some professional development topics do not lend themselves to a full workshop and can frequently be covered in a brief training. In response to EMSC Program Managers' needs, EDC staff have created monthly TechTalks to cover these types of topics.
Our TechTalks are live virtual trainings often on some technical aspect, tool, or function that helps Managers with their day-to-day jobs. These trainings last for 30 minutes and are generally scheduled for the 4th Thursday of the month at 2pm ET. Attendance is not required, and all sessions are recorded.
Take a look at our previous TechTalks!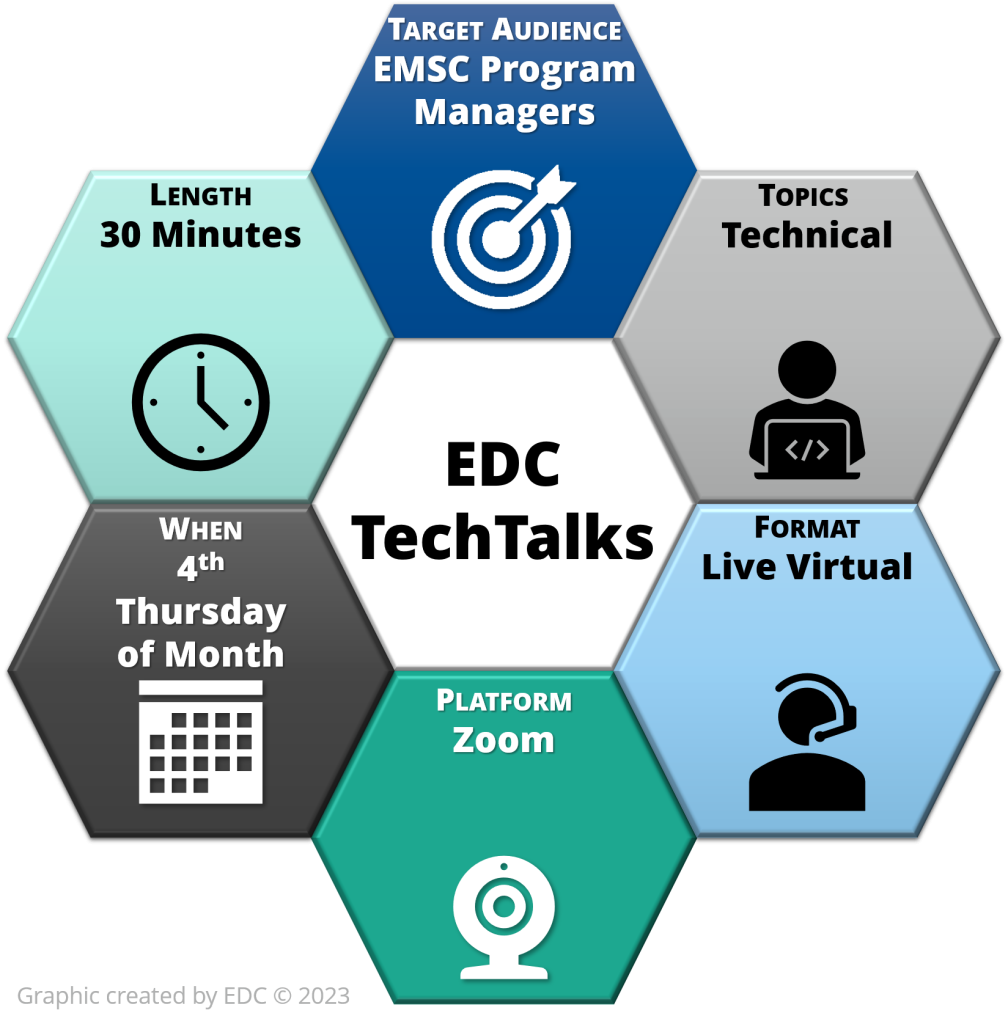 This section is intended to provide you with basic statistical terminology and analysis tutorial. We hope that this information will be helpful as you collect prehospital data.
This tutorial is divided into 6 primary topics. Click on a topic to get started.