This section is written as a resource specifically for EMSC Program Managers and Project Directors in mind – or whomever will be managing the data collection for the state/territory.
The EMS for Children Survey is a national survey deployed on a statewide level and collects the data for two of the EMSC Program's performance measures
2.2 availability of individual(s) at a prehospital agency to coordinate pediatric emergency care – PECC and
2.3 availability and frequency of skill-checking on pediatric equipment.
The intent of both measures is to assess a prehospital agency's ability to treat and care for pediatric patients – their pediatric readiness. For more information about these measures, check out the 2023 EMSC Performance Measure Implementation Manual.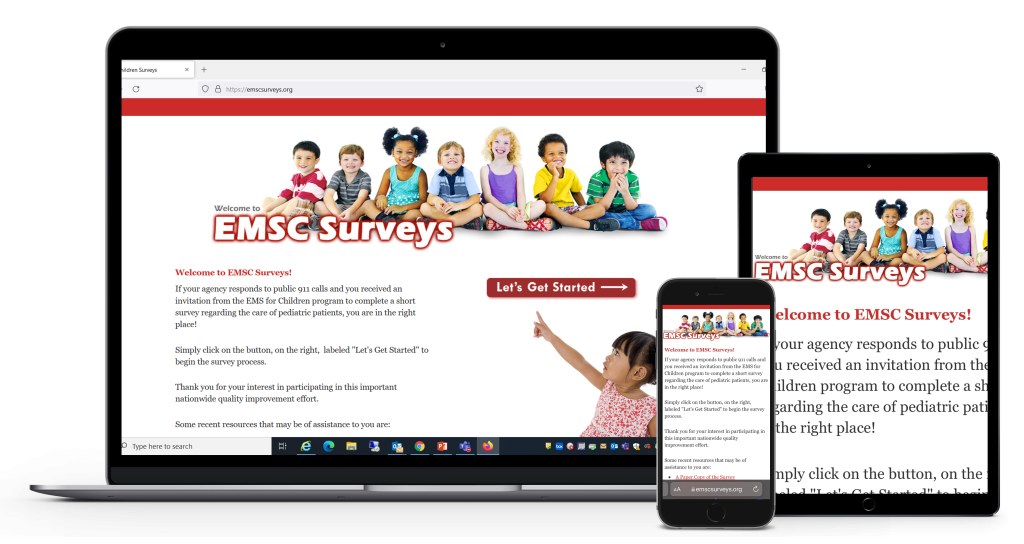 Frequently Asked Questions
The rest of this page is organized to address the most frequently asked questions we receive from EMSC Program Managers and Project Directors about deploying this survey and the data collection.