National Pediatric Readiness Project (NPRP) Assessment
This section is written as a resource specifically for EMSC Program Managers and Project Directors in mind – or whomever will be managing the data collection for the state/territory. To read more about the National Pediatric Readiness Project, please visit the pediatric readiness website.
The National Pediatric Readiness Project Assessment is part of a national multi-phase quality improvement initiative to assess hospital emergency department's (ED) readiness to treat pediatric patients based on the following domains derived from the 2018 joint policy statement called Pediatric Readiness in the Emergency Department:
Administration and Coordination for the Care of Children in the ED
Competencies for Physicians, Advanced Practice Providers, Nurses, and Other ED Health Care Providers
QI and/or PI in the ED
Policies, Procedures, and Protocols for the ED
Pediatric Patient and Medication Safety in the ED
Equipment, Supplies, and Medications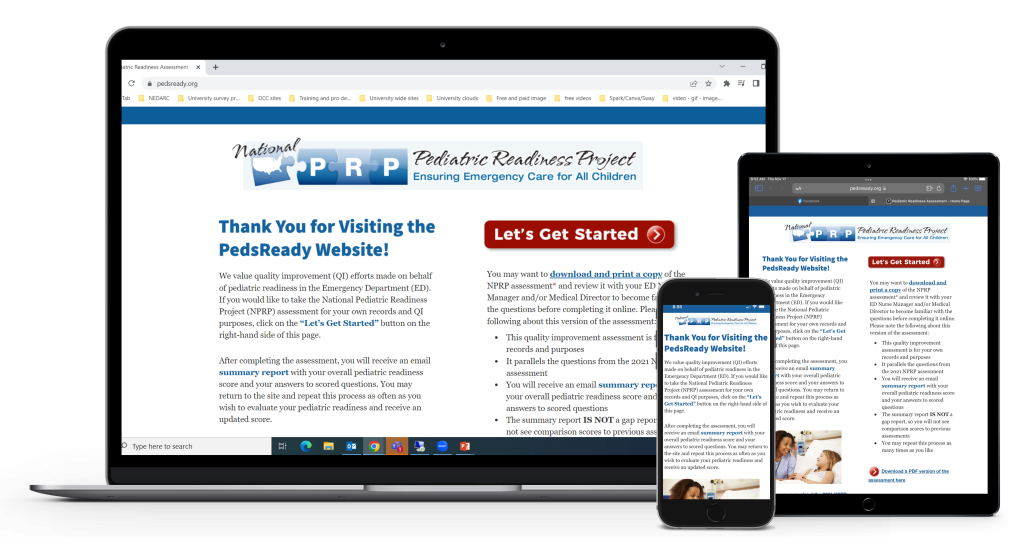 Frequently Asked Questions
The rest of this page is organized to address the most frequently asked questions we receive from EMSC Program Managers and Project Directors about deploying this assessment and the data collection.